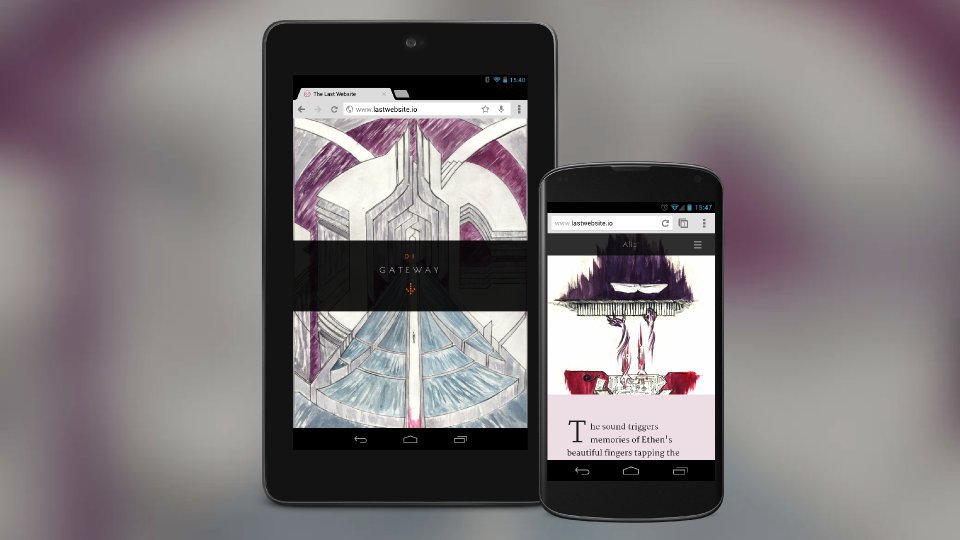 A storytelling experiment
My worn ioboard recognizes the path of this pattern. Faceless keys, pads and dials dip, bend and arc under the press, stroke and stab of their fondest friends: my fingers.
When you're working in the field of cutting edge technology, big or small, you probably will have many moments of pride. For example when you just created something special. Some of those moments are bigger then others. Today is one of those bigger moments of pride for me.
In early February Opoloo teamed up with the mighty Brothers Chapman. We set out to create a unique storytelling experience, melting together text, illustrations and music in the most immersive experience possible. The catch was - this should run nicely in a mobile browser.
To make this short: Grab yourself a good coffee, your favorite mobile device (Nexus 4, Nexus 10 or iPhone 5 work great) and some headphones and find a calm place to sit down. Now head over to http://lastwebsite.io/ and enjoy about 15 minutes of modern literature.
Don't forget to come back and let us know what you think of the story and share it, if you like it. Also expect plenty of making-ofs in the upcoming days and weeks.
---