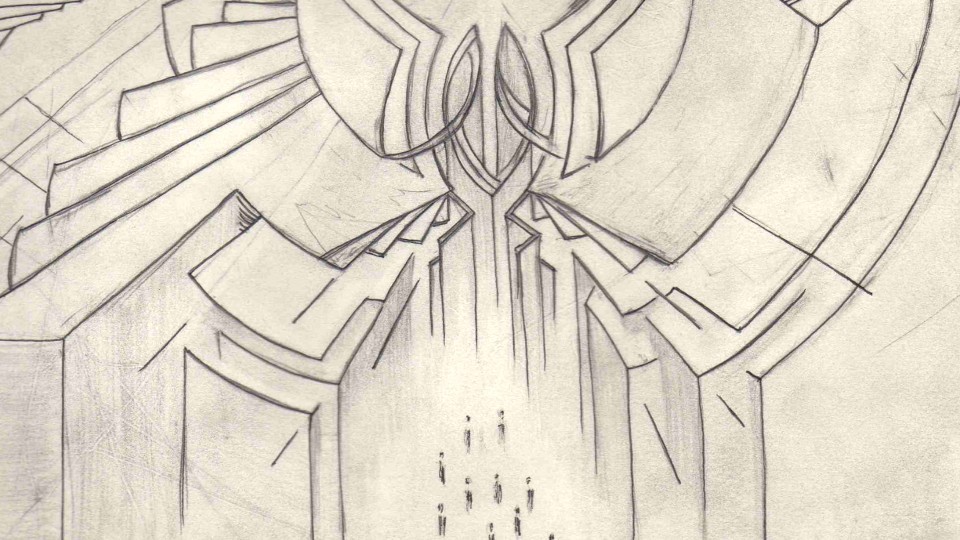 Illustration by Jo Chapman
The man was already a little tired. Although he wasn't really that old, he already felt the weight of time on his shoulders. Though he wasn't sure how many days and years had passed exactly since he had been sitting there, waiting, it might have been more than 10 already.
The man typed some cryptic commands on his keyboard. He had been doing this for a long time. The server didn't respond. Not for a long time. Finally, he thought, power has run out in here as well. So it had in most parts of the world.
The man took a deep breath. To be honest, he didn't expect any other reaction. He launched the browser, again, with a couple of quick hits to the old keys in front of him. There it was. A black page with white letters. Big fonts in the upper left corner simply said IM ALONE. Nothing more.
The man tried to smile, but his face didn't move. Not even a little. He remembered previous iterations of his site with detailed descriptions of his location and well-being, with long paragraphs of what had happened and how to move on, with links to other people and sites, offering more rich advice of what to do and where to go next.
The man remembered how he changed the site, according to his mood and abilities. From a colorful, dramatic presentation, with interactive elements, trying to reach out, his site became more and more a reflection of himself. Colors faded, as did visitors and the news. In the end, the only thing that remained was a short message in black and white.
The man scratched his head. What an irony. The web was built decades ago to establish communications, to withstand war and other catastrophes. And a war they had.
The man wasn't sure who had started it and what really had happened along the way. The only thing he knew was that he had been building websites all his life. Vivid and rich, interactive and large, emotional and perfect. An that's what he did.
The man opened his tool for the last time and wrote:
DEAR WEBSITE. YOU'VE BEEN MY BEST FRIEND OVER THESE LAST YEARS. YOU'VE BEEN A CONSTANT SUPPORTER, ALWAYS UNDERSTANDING AND BEING THERE FOR ME. NOW TIME IS RUNNING LOW. SOON, THERE WON'T BE ANY ENERGY LEFT TO POWER YOUR SERVER, LIKE EVERYWHERE ELSE IN THE WORLD.
GOOD-BYE, FAREWELL, YOURS TRULY
The man hit send and got up, left the small cabinet close to the power station, and started to walk down the street, away from the place where he had spent more than the last 10 years of the end of the world, doing what he had done his whole life. Building websites.
The sky was grey, and light rain started to fall. And someone else, somewhere else wrote on an old, worn out keyboard on his own little site: IS THERE ANYBODY OUT THERE.
---